AN OVERVIEW OF THE TWO WEEK BALKANS ITINERARY: SLOVENIA, CROATIA, BOSNIA & HERZEGOVINA, AND MONTENEGRO
The Balkans were never on our bucket list, but we were looking for a two week European roadtrip with friends and that's how we zeroed in on this region. While Croatia has lately gained popularity thanks to Game of Thrones, its neighboring countries, Slovenia, Montenegro and Bosnia Herzegovina are often overlooked by tourists. If you have about two weeks in hand and are looking for natural beauty, beaches, food, culture, history and some nightlife then you have come to the right place!
Slovenia wasn't a part of the original plan, but having convinced my friends (I do have some strong convincing skills), we managed to touch the tip of iceberg with Slovenia – I would have certainly liked to spend more time there, but I left content with what I managed to see in over two days. I am definitely coming back for you, Slovenia!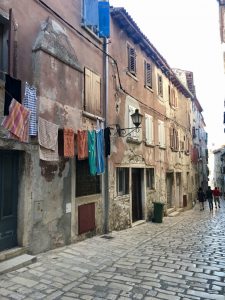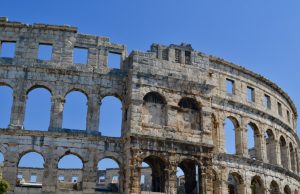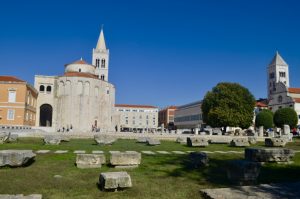 While the below covers general itinerary, for separate detailed articles, click the below links:
When to visit
Croatia is relatively cheaper compared to its other European counterparts and thanks to the buzz created by Game of Thrones, tourists keep flocking to Croatia every summer. A lot of cruise ships have lately started docking at Dubrovnik and Kotor, so expect a lot of daytrippers in summer. If you want to avoid crowds, highly recommend visiting in the shoulder season – May/ mid-September/ October.
During this time of the year, you encounter far less people, the sea is still warm and accommodation prices are a lot more affordable. Keep in mind though that if you plan to do island tours from Split and/ Dubrovnik, some islands may not be accessible during the shoulder season as the weather is unpredictable. For instance, we were lucky we visited the blue caves early on since the tours to the cave were shut later in the week due to high winds.
How to get there
One-way car rentals tend to be more expensive so we decided to fly in and out of Zagreb, Croatia. This worked out to the cheapest and most convenient option.
How to get around
While you will find buses to take you from Point A to B in Croatia and Montenegro, I highly recommend renting a car for the trip. The roads in the Balkans are in great condition and signs are easy to follow. The flexibility of being able to stop whenever you want and to visit remote hilltop towns is well worth the cost of renting a car.
I picked up and returned my car at the Zagreb airport without any issue. Just remember to buy a vignette (window sticker) before you enter Slovenia – this vignette works as a toll – you don't have to pay a toll otherwise while driving on highways in Slovenia.
For driving across Croatia, Montenegro and Bosnia and Herzegovina, you pay tolls as you enter and exit the highways. Some tollbooths accept credit cards. But to be on the safe side, it is advisable to always carry the local currency.
Visa
Croatia is not a part of Schengen but if you hold a valid Schengen multiple entry visa, then you are allowed to enter Croatia on your Schengen visa. The same applies for Montenegro and Bosnia and Herzegovina.
AN OVERVIEW OF THE TWO WEEK BALKANS ITINERARY: SLOVENIA, CROATIA, BOSNIA & HERZEGOVINA, AND MONTENEGRO
Below is the complete itinerary of our trip. The details for each location can be found under their own navigation pages.
Day 1: Arrive in Zagreb, drive to Ljubljana via Logar Valley
Day 2: Stroll around Ljubljana old town, drive to Soca Valley via Vrsic Pass
Day 3: Drive to Lake Bled, Postojana Caves and reach Rovinj
Days 4 and 5: Explore Istria region – Rovinj, Pula, Bale, Groznjan and drive to Plitvice.
Day 6: Explore Plitvice National Park, wander around Sibenik and reach Split
Day 7: Island tour from Split
Day 8: Split
Day 9: Drive to Dubrovnik, day trip to Lokrum
Day 10: Dubrovnik, Lapad and Cavtat
Days 11 and 12: Drive to Montenegro – Kotor, Budva, Sveti Stefan and Perast
Day 13: Drive to Mostar and spend the night at Split
Day 14: Trogir, Zadar and Zagreb
Day 15: Fly back to Mumbai
We had booked our flights via Zagreb. As we were planning our itinerary, we decided to visit Montenegro towards the end. However, since the drive from Montenegro to Zagreb was almost a 10-hour drive, we decided to break the drive and spend the night at Split (Refer Day 13). If you plan to use the above itinerary, keep in mind that you will be crossing multiple borders on your drive from Montenegro to Croatia. Hence, it is likely that there may be slight delays at the border crossing. It is advisable to break the drive since the last thing you want to do is end up missing your flight due to such delays.
General Tips
Since there are no direct flights to Zagreb from India, our flight tickets turned out to be expensive. Even though we booked our flight tickets more than 2 months ago, the flight tickets cost us around € 600 per person.
Car rental for our entire trip worked out to approximately € 800 (we had rented a big car since we were 5 of us). For the entire trip, we ended up paying € 175 on gas and € 60 on tolls. Note that if you pick up the car at Zagreb and return at Dubrovnik or vice versa, it is bound to cost you slightly higher.
Do not forget to pick the car registration documents from the rental company – the border officials will certainly ask for them.
We crossed multiple borders during the trip but most of the time, the process was quick and seamless.
Carry Euros and exchange it for kunas in Croatia. You can exchange it at the airport or the city (big cities will have several shops which exchange money).
If you are planning to hit any beach bars for sunset views, try to get there at least 90 minutes before sunset. These places are famous for a reason and to ensure good seats, its better to get there before everyone else arrives.
Buy a local SIM card at Zagreb airport – it barely costs € 10 for 20 GB data and 500 minutes free local and international. However, this pack is valid for only 7 days once you activate the SIM. If you are staying in Croatia for longer, you will need to buy a top-up card, again for around € 10. It still worked out to be cheaper than what we were finding at Mumbai airport. The only downside was that this network did not work in Slovenia and Montenegro.
Spar is the largest supermarket and you will easily find it in the big cities. Other smaller ones are Konzum and Tommy. Stock up on groceries in larger cities.
We found Dubrovnik to be the most expensive city compared to the other Croatian cities.
*All prices mentioned are as of September 2018.