After having visited the Balkans last year, we were craving to visit quintessential European countries. We typically travel off-season but due to some work conflict we couldn't fly out in spring. Further, given the timelines required for obtaining a visa and other booking hurdles, the earliest we could fly was June!
We settled on Netherlands and Belgium given they would have pleasant weather in June compared to some of the other European countries. With all the cities and sights to see, we set aside 6 days in Netherlands and 5 days in Belgium. Given the huge flight costs involved (from India), we typically try to travel for at least 2 weeks. When we realized we had a couple additional days in hand, we literally opened the map and started looking at options. We contemplated between Paris, Luxembourg and Germany but finally settled on Germany. We had always flown in and out of Germany (since most of our connecting flights are through Munich) but never stepped out of the airport. We decided to visit at least a few German cities in addition to Netherlands and Belgium. Since we were planning to visit cities in both Netherlands and Belgium, we chose to visit the countryside and smaller towns in Germany. Also, being a wine lover, how could I not visit the lovely Moselle valley known for its Riesling!
While the below covers general itinerary, for separate detailed articles, click the below links: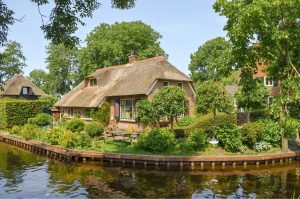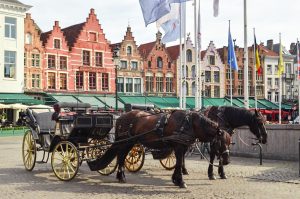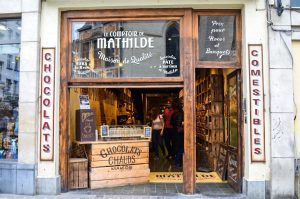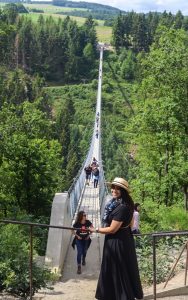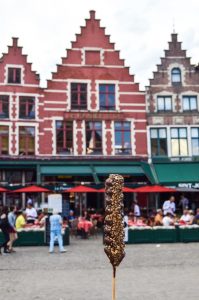 When to visit
April and early May are perfect time to visit Netherlands if you want to chase the tulip season. However, since we were traveling in early June, we didn't catch any tulips! We found a lot of pretty roses though!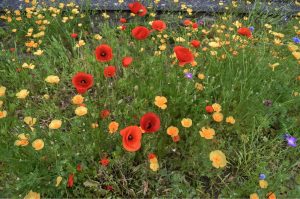 We had perfect spring weather on most days and even beautiful summer days (30 degrees C) a few days. Without realizing it at the time of booking the trip, we ended up being in Belgium (Ascension Day) and Germany (Whit Monday) on long weekend holidays – the towns were a tad bit crowded and it was slightly difficult to find accommodation but in the end, it all worked out!
How to get around
Both Netherlands and Belgium have an excellent train system, but you know, we love roadtrips. Further, we wanted to explore the rural parts of Germany, which aren't as well connected to public transport.
We decided to rent a car and didn't mind the extra €€ since it gave us flexibility to explore. We looked at renting in all three countries, and surprise surprise, car rental turned out to be the cheapest in Germany. Furthermore, we got a direct flight from Mumbai to Frankfurt at a reasonable rate. Hence, we decided to fly in and out of Frankfurt and arranged for a car rental from Enterprise from Frankfurt airport.
Visa
All three countries are part of Schengen and hence, you will need to apply for multiple entry Schengen visa.
AN OVERVIEW OF THE TRIP
Below is the complete itinerary of our trip. The details for each location can be found under their own navigation pages.
Day 1: Land in Frankfurt and drive to Monschau
Day 2: Explore Monschau, Durbuy (Belgium) and drive to Brussels
Day 3: Explore Brussels
Day 4: Explore Leuven, Mechelen, Ghent and drive to Bruges
Day 5: Explore Bruges
Days 6 and 7: Explore smaller Dutch towns like Delft, Rotterdam, Gouda, Giethoorn, Utrecht
Days 8 and 9: Explore Zaandam, Zaanse Saans, Edam, Volendam and Amsterdam
Day 10: Say goodbye to Amsterdam, drive to Cologne, spend half a day exploring Cologne and reach Moselle Valley
Days 11, 12 and 13: Explore the towns along Moselle River
Day 14: Explore Rudesheim en Rhine and fly back to Mumbai in evening
General Tips
We booked our trip a little over a month in advance. Our flight tickets cost us around € 560 per person.
If you are only visiting Belgium and Netherlands then you can get around without a car – most of the towns are well connected via trains and buses.
Car rental for our 2 week long trip worked out to approximately € 260 (it's the cheapest I think we have ever paid!). For the entire trip, we ended up paying € 175 on gas and € 60 on parking. Note that if you do a one-way car rental, it is bound to cost you slightly higher. The best thing is there are no tolls in Germany, Netherlands and Belgium (we paid € 6 toll just once when we were passing by Antwerp).
Some parking garages in Netherlands only accept payment via credit card so ensure there is sufficient balance in your card.
Ensure you obtain a parking disc (blue cardboard or plastic card with an adjustable time dial) from your rental agency. If they don't have it, you can obtain one for a nominal fee (€ 3) from a gas station. With this disc, you can park in the designated parking zones for free for 3-4 hours.

In some towns, you will find signs / basic information (even the parking meters) in the local language. Don't forget to download this app -iTranslate (the basic version of this app is free), it will be very useful during our trip.

We bought a local SIM card at Mumbai airport – it cost us around €45 and included 5 GB data and around 700 minutes of local and international calls.
It was strange that some cafes in Amsterdam only accepted payment via card so ensure there is sufficient balance in your card.
We found Amsterdam to be the most expensive city compared to the other cities.
*All prices mentioned are as of June 2019.